Truck Bed Storage

Truck bed storage of one kind or another is an absolute must if you have a job that is tool-intensive. Whether you are a carpenter, a contractor, or just a local handyman, you'll benefit from the extra storage space as you go about your day's business.
Share on Facebook
Leaving expensive tools in the cab of your truck or in the bed is a thief's dream come true. When a simple, well- made wrench can cost upwards $50, you really do need a way to protect them.

Organization is Key
The last thing you want to do on the job is run around searching for your tools. Did you leave them in the house, the garage, or in your truck? How many of us have spent precious minutes looking for that just right tool for the job, when if you had the right bed storage the problem would have been eliminated.

Having some kind of truck bed storage not only helps you get organized and stay organized, but it also protects what you have. Just throwing everything in a box on the way to work is going to be nightmare and more so the busier you get.
Having a safe place in the bed of your truck will de-clutter your life when it comes to your tools, whether you're a busy contractor or a weekend do-it-yourselfer. The right kind of storage is key.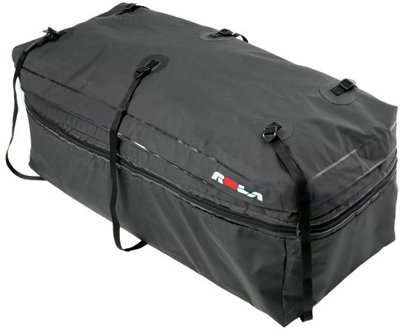 Making the Right Choice
There are three basic types of truck bed storage, the kind that sits across the bed of your truck just behind the cab, the under carriage box, and the kind that runs the length of your bed but sits atop the sides of your truck. This is great because for those not wanting to negatively impact their bed hauling space.

LUND Ultima Tool Boxes: The LUND box, made from thick diamond plate aluminum, uses a full-length piano style hinge with struts to provide smooth easy opening in any weather. Each box comes with a molded tool tray to store your smaller tools in. LUND uses foam gaskets to keep your tools dry and out of the weather.

Challenger Specialty Tool Boxes: Also made by LUND using the same thick diamond plate and foam gaskets for weather protection, these boxes run lengthwise along the bed of your truck. The boxes set up on the rails of your truck bed to not impede any of your storage space.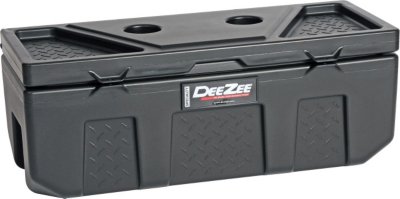 Access Storage Pockets: Bed storage does not have to take up half your hauling space, or very little if you don't need room for large tools. Access makes storage pockets that sit down inside the bed behind the wheel wells on either side. G2 storage pockets are made from galvanized steel and their HD storage pockets are made from high-grade aircraft aluminum. You can choose from the smooth polished finish with the steel pockets or the diamond finish on the aluminum pockets.

Why Truck Bed Storage?
The three main benefits of truck bed storage are protection, security, and storage. Extreme weather is not the only thing that can damage tools. You basic rain and sun can wreak havoc on tools that aren't protected. Even cheap tools are no longer cheap and quality tools can be extremely expensive.

Leave a Snap-on wrench on the seat of your truck and you'll find out just how valuable it is. Storage in your truck bed gives you the extra room you need to organize and de-clutter your life. If you're in the habit of just throwing everything in one big box, you're probably in the habit of searching endlessly for that one tool you absolutely have to have but cannot find.

Return from Truck Bed Storage to How To Organize Garage